Check Out How We Honor Our Local Heroes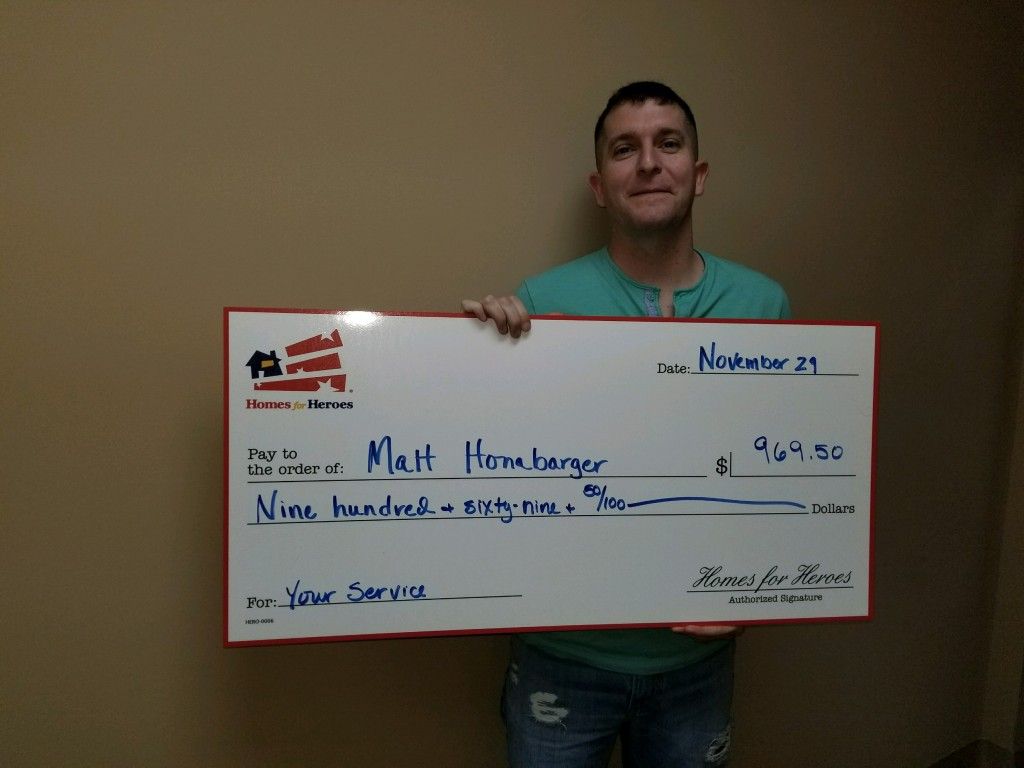 Are You A Hero?
No seriously, that is a legitimate question.
Are you a hero?
By a hero, we mean a firefighter, EMS, teacher, military, healthcare professional or law enforcement officer.
We know there are many heroes out there, fighting threats every day to help in a variety of ways against things both seen and unseen. Often times, these fights go on without our knowledge.
And for many, being this hero is a thankless, life-threatening and often low paying job.
Something that Lakes Realty Group is doing to help give back to our local heroes, is taking part in a very special program that provides additional savings to our heroes. It's one small way we are able to say thank you for all that you do!
If you have never heard of this program, take note. It is specifically geared towards heroes like yourself, to give you extra money when buying a new home.
No, it's not a gimmick.
There is no catch.
There are no hidden fees.
This is just a reward for purchasing or selling a home with someone who has agreed to the program.
This program is called Hero Rewards®.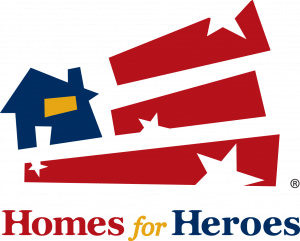 And the program doesn't just provide you a little extra cash… Each time a hero uses this program, money is donated from the proceeds to help another hero in need.
How much money has been given out over the years? Over $25 million dollars has been given back to heroes, from 2002 to 2017!
Pat Smarto, Managing Broker/Owner of Lakes Realty Group, heard about the program and was so excited to be able to provide a small service back to our community, that she immediately signed up to become an affiliated real estate specialist with Homes for Heroes®.
So, if you are a hero and are in the market to buy/sell a house, or know of a hero that is, be sure to tell them to contact Lakes Realty Group at 224-225-1139 to discuss how being a hero can actually pay!
Click HERE to learn more and register for these rewards.
****************
Legal Disclaimer: Hero Rewards offers are limited and/or restricted in Alaska, Kansas, Louisiana, and Mississippi. You must be enrolled with Homes for Heroes and be represented at closing by a Homes for Heroes real estate affiliate to be eligible for Hero Rewards. Contact Homes for Heroes for further details. Homes for Heroes® Inc. is a licensed real estate company in the state of Minnesota | ©2016 Homes for Heroes, All Rights Reserved. Homes for Heroes is a registered trademark. Any reproduction or redistribution in whole or in part without written permission is expressly prohibited by law.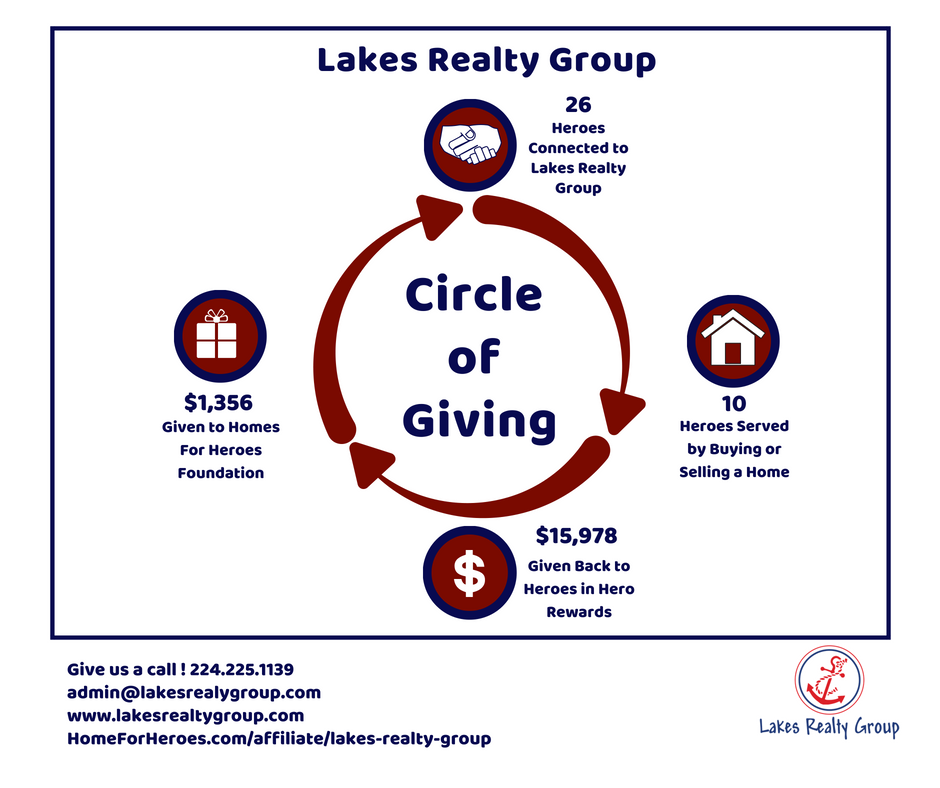 Selling Your Home?
Get your home's value - our custom reports include accurate and up to date information.
Get Home Value