Staging Professionals: Setting The Stage For Home Seller Success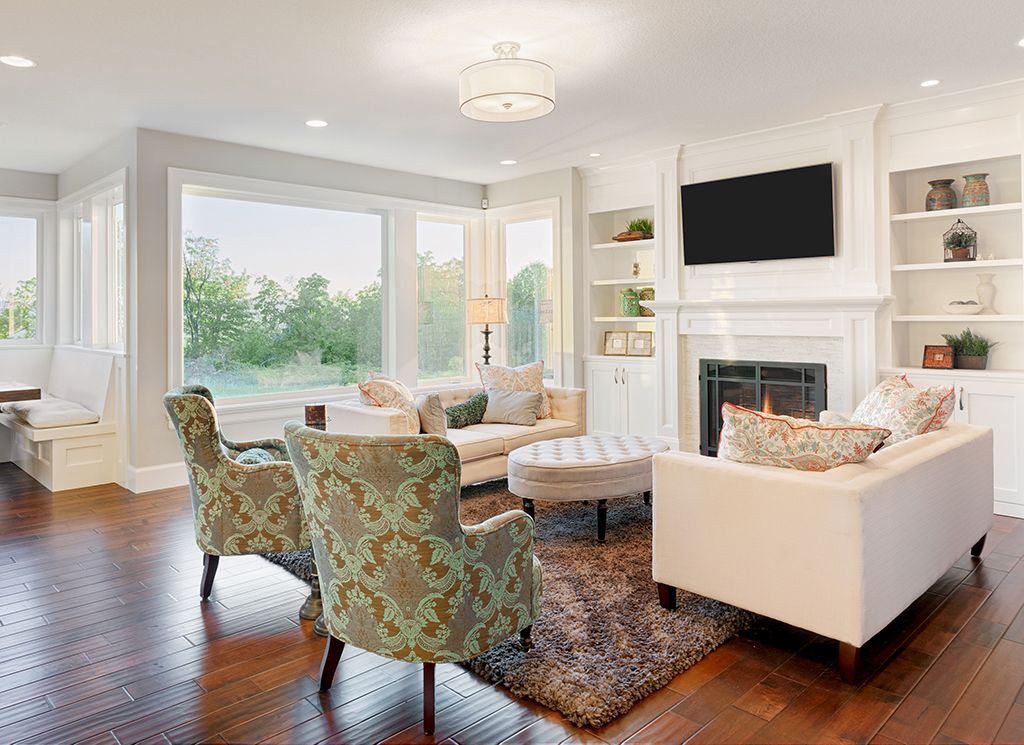 If you're like most of us, your home is a point of pride. We invest a great deal – both financially and emotionally – in our houses. Over time they become a visual representation of who we are, as individuals, partners, and families. It's a testament to our unique experiences. For all of these reasons, the decision to sell is often an emotional one.
Even when you're excited by the prospect of creating a new start, our homes work their way into our hearts. Which means that when your real estate agent suggests you consider hiring a staging company to set the scene for an open house it may feel like a bit of a slight. What's wrong with my home? The answer is both simple and complicated.
Nothing is "wrong" with your home (or your taste in decor), but it's yours. You've put your unique imprint on it, and it speaks to you and your needs and tastes. It is rich with your memories and those may overshadow the possibilities you want potential buyers to see when they visit during an open house.
Homes That Are Staged Spend 73% Less Time On The Market*
Staging professionals will highlight the strengths of your home, while helping you learn how to downplay the parts that may be less appealing to buyers. You may, for example, have a window treatment that you love that hides a killer view, so a staging professional might recommend removing that treatment to highlight that selling point. They have the resources to bring in pieces of furniture or decor that help make a room – as they say on all the home improvement shows – "pop!"
These little touches can really help boost the value of a home, and help others see your home as one that they want to make their own memories in. This is important because if buyers can't see past your brightly colored living room, or the slightly small kitchen or a bedroom that seems a bit dark, then they won't see the potential your home has to offer, meaning they are less likely to buy. In tough markets, this extra step can really help sell your home when a buyer might otherwise move on to another house.
Staging professionals will also encourage you to remove personal touches, like family photos. This is not because they think your family's joyful reunion photos aren't touching; quite the contrary. These sorts of personal connections tend to serve as blinders to buyers, who can't see beyond your story to imagine the one they'd create for themselves and their family in what could be their home. Using decor from a staging professional can help fill some of the voids left behind when you remove those personal touches, and pack them up to bring to your next journey!
What Staging IS and what it ISN'T
Some people may worry that staging is a dishonest practice. However, this is simply not true. All staging does is create an aesthetically pleasing but rather blank canvas on which potential buyers can paint their dreams. Staging does not mean you get to hide the fact that you've had a leak in the roof and some shingles need to be replaced. It doesn't change how old your appliances are. It simply helps present your home in the best possible light (sometimes even literally!).
Professional Staging Costs
The cost of staging can vary greatly. For example, if you're having the staging company use all their own furniture, it will be a larger cost than if you're able to use most of your own pieces. However, if your furniture is older and you're going to be replacing it anyway, or if your style is more eclectic, staging is a wise investment. Many buyers simply won't see the bones of a home if they can't look past the furniture. Furthermore, the cost of staging may even be tax deductible (this is something you will need to verify with your tax professional and should also discuss with your realtor).
The bottom line is that professional staging is definitely worth considering, particularly if your home has been on the market for some time with little or no interest. Staging increases the aesthetic appeal of your home (thereby increasing the selling price), and most times it will pay for itself multiple times over.
*RESA Staging Study http://tinyurl.com/stagingstudy
Tagged With: Selling a Home, Staging
Selling Your Home?
Get your home's value - our custom reports include accurate and up to date information.
Get Home Value