So many people searching for, or selling their homes, ask the question: Is Zillow accurate? In a tech world like the one we live in, relying on apps has become the norm. However, when it comes to selling or buying a home, it is prudent to consider the drawbacks of websites or apps such as Zillow or Trulia. (Side note: Trulia is owned by the same parent company as Zillow).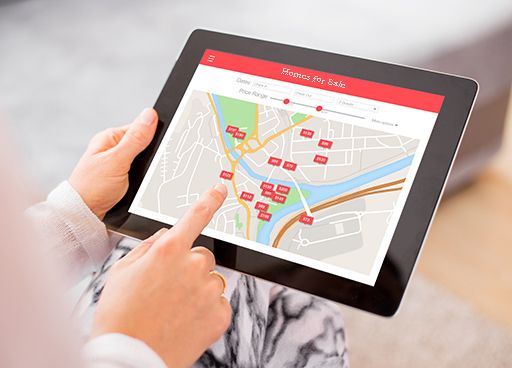 You Might Miss Out On Your Dream Home!
One drawback is that these sites often have a major delay with new listings, whereas MLS listings from your real estate agent will have new listing almost instantly. This means that Zillow, and other apps like it, aren't going to have the most current listings. In a "hot" market, this could mean you miss out on the home of your dreams. It might sell before it winds up on Zillow!
Question: When it comes to searching for listings, is Zillow accurate?
Conclusion: No
Zestimate Is Often Like Fake News!
Sellers and buyers alike are often fond of Zillow because it provides a "Zestimate" that shows the estimated value of the property. But there are some major issues with accuracy, and the differences in actual value are sometimes astounding. One thing that can dramatically change a listing is when Zillow updates its algorithm. This can change a home's "Zestimate" when nothing about the listing has changed. Zillow says, as of their July 2016 update, that they have a median error rate of about 6%.* That's not a small difference when you're talking about the cost or value of a home. However, analysts will point out that it gets even worse when you look more closely at individual markets: there are instances where the "zestimate" differs by as much as 42%!**
The differences can go in both directions. Sometimes the "Zestimate" is higher than the actual appraisal of a home, which is difficult for a seller to understand if they don't know the errors inherent in the "Zestimate" model. It can be tough to swallow that the home you've loved for years, and now want to sell, is valued for $50,000 less than you thought. Likewise, for buyers, sometimes a "Zestimate" is lower than the home's actual value. This can cause buyers to balk at the numbers, thinking that the asking price is well above the actual value of a home.
It is definitely best to find the actual value of a home through professional and personalized appraisals, rather than rely on a computer algorithm that is often quite flawed.
Question: When it comes to the value of a home, is Zillow accurate?
Conclusion: No
Incomplete Or Erroneous Information
Another known problem is missing information from these apps or websites. For example, sometimes you won't get the correct property taxes. This can translate to a very big difference in your mortgage payment, so this is crucial information to know. Additionally, it's not uncommon for there to be errors in a listing (and these are things that can affect those "Zestimates"). For example, a listing may have had some upgrades or amenities added that don't make it into the initial listing. These are things that could raise the home's value significantly. Other times an incorrect number of bedrooms is listed, and clearly if a home is listed as a 4 bedroom but is actually only a 3 bedroom, that is going to make the value lower than that "Zestimate."
Question: When it comes to listing & property tax information, is Zillow accurate?
Conclusion: Not always.
None of this is to say that these apps can't be used as tools in selling or buying a home, but they are definitely not enough on their own. It is crucial to work with a professional realtor to ensure you are selling or buying a home for the value it is actually worth. Additionally, you will benefit from getting the most accurate listings with all of the necessary information you need to buy or sell your home!
*Source: http://www.investopedia.com/articles/personal-finance/111115/zillow-estimates-not-accurate-you-think.asp
**Source: http://www.latimes.com/business/realestate/la-fi-harney-20150208-story.html
Selling Your Home?
Get your home's value - our custom reports include accurate and up to date information.
Get Home Value