Increase The Value Of Your Home: Exteriors Part 1
"Curb appeal" gets tossed around a lot when people are buying or selling a home with good reason. The outside of your home is the very first thing people see, and you want potential buyers to see your house at its very best, especially when it can increase the value of your home by up to 28%!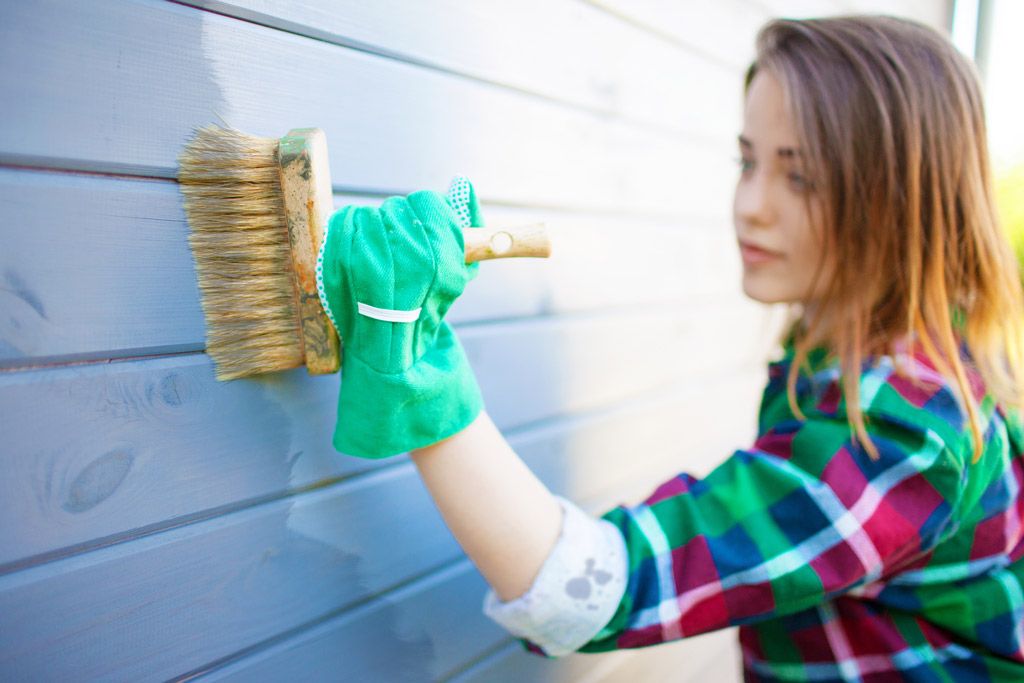 5 Ways To Maximize The Curb Appeal And Increase The Value Of Your Home:
1. Make sure your home has an up-to-date exterior!
Buyers who see worn paint, damaged windows or broken fences will make pretty big assumptions – and not positive ones – about the overall condition of your home. Even something as seemingly small as a few chips in the paint, or a dent or two in the siding can be enough to make potential buyers question if it's the house for them.
New paint or siding can do wonders to help improve a home's curb appeal. If you have newer paint or siding, it might only take a simple power washing to help your home look newer to boost its curb appeal.
Painting is considered to be one of the best investments you can make to increase the value of your home and can pay for itself multiple times over, with a big "return on investment" or "ROI" of somewhere in the 60 – 100% range. The same is true of siding, which can see upwards of a nearly 80% ROI. Painting the garage doors can also help, but if you have an older house and the garage doors are original to it, you may be better off replacing them. Since newer doors have features, such as being more "green" by being more energy efficient, or having an automatic opener, this investment can pay off big, with a ROI around 90%!
2. Maintain your driveway and landscaping!

It goes without saying that a cracked driveway isn't ideal, so if your driveway isn't in great shape you will definitely want to consider a touch up. But beyond that, a border alongside the driveway or any walkways can help boost visual interest and define the space. You can do borders of stone, brick, or other materials. This little detail can really help make the front of your home stand out.
If you have a lawn, try to make sure it is healthy and neatly maintained with trimmed shrubbery or trees. Replace any worn out or rusted fences. Adding flower beds, trees or shrubbery can give some additional dimension to your land, increasing its visual appeal. Having a well-landscaped and maintained yard can definitely help increase the value of your home!
3. The little things matter!
Don't neglect the trim, shutters or front door of your home. It may seem obvious, but the front door is particularly important, as it is what buyers are ushered in through and can make a big first impression. New paint or replacing a dated, worn out door will go a long way towards creating a welcoming feeling to your home. Also, make sure you have clearly visible, good quality house numbers. After all, buyers will be looking for your numbers! You want them to "pop," so that they're easily seen even from the street (assuming your home is visible from the road).
4. Create a warm, welcoming environment!
Staging the outside of the house is just as important as staging the inside. If your porch is large enough, add seating like an outdoor rocking chair or some patio furniture. But even a smaller porch can be dressed up with some potted flowers or plants. Be sure to research what will grow well in your climate to ensure you buy plants and flowers that will thrive. If gardening isn't your thing, there are still ways to add visual interest. Decorative wreaths on your front door, for example, can add major warmth and make buyers feel more welcomed.
5. Don't neglect your home's online appearance!
You might have a stunning home, but if the pictures aren't high quality or don't reflect your home's personality well, buyers will pass your listing up. When it comes to pictures of your home for your online listing, more is more! If you don't feature very many, buyers will wonder why.
When you do updates to your home, you want to make sure your online listings reflect these updates. In addition to considering interior staging, it is wise to consider hiring a professional photographer to take your pictures. Professional photographers will have better equipment and the knowledge to maximize space and lighting in a shot.
Also consider adding a short video to your listing. This can help buyers to better visualize a space, something that is particularly useful to buyers who are relocating to your area. They are more likely to take a long drive to see your home if they feel connected to its online presence – or online curb appeal, if you will!
For more information on how we can help you prepare your home for sale, and tips on how to increase the value of your home, contact one of our licensed Illinois Real Estate Agents today @ 224.225.1139
Selling Your Home?
Get your home's value - our custom reports include accurate and up to date information.
Get Home Value