5 Tips For Buying Your First Home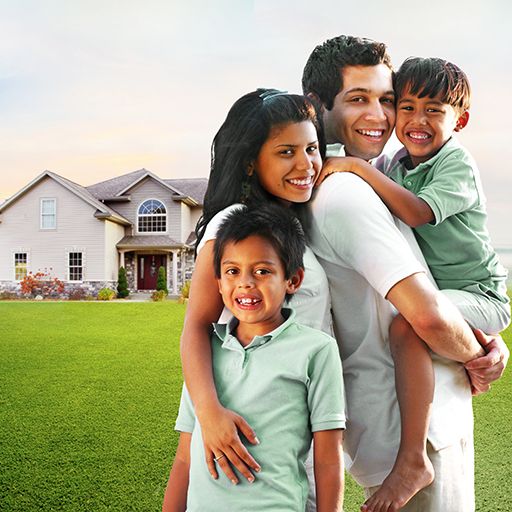 Buying your first home is exciting and overwhelming. It's possible to do hours of research, and still not have all the best information about the process. So here are some helpful tips to get you started!
1. Save! Save! Save!
It is never too early to start saving towards your down payment. No matter how far into the future it might seem, planning ahead can make a dramatic difference when buying your first home. The more you're able to put down on your home, the lower your monthly mortgage payment will be. As an added bonus, you may be able to avoid the added cost of private mortgage insurance.
2. Explore Your Mortgage Options
Be sure you thoroughly research your mortgage options to ensure you've found the best fit for your needs and budget. Even if the differences seem miniscule, they can add up to hundreds or even thousands of dollars over time, resulting in big savings for you.
3. Do Your Area Research.
When you find "the" house, be sure to do your research. No matter how much you love the house, if the neighborhood is problematic for some reason, that's going to be a major issue for you moving forward.
Be sure to research things like schools and crime rates, but also take into consideration what you want in a neighborhood. If you crave privacy, you're not likely to be happy living in a suburban development where homes are close together. If you love the convenience and excitement of city life, a house in a rural area might not be a good fit for you.
4. Get A Second Opinion.
Don't be afraid to bring a friend with you to see the houses you like. This should be someone who is willing to honestly point out flaws you may not see when you first look at your dream home. This person is your voice of reason; someone who, for example, might notice that the house you've fallen in love with is too close to the top of your budget for the number of "projects" it has.
5. Don't Let Projects Bring You Down
Speaking of projects, keep in mind that they don't all need to be tackled at once, let alone before you move in. Give yourself time. This will help in multiple ways. First, it lets you get to know your house. You may discover things you thought you couldn't stand are things you can live with, at least for a while. Secondly, waiting gives you time to figure out your finances after a major purchase and move. Furniture purchases and major remodels can be done in time.
Lakes Realty Group understands how overwhelming buying your first home can be. We're committed to guiding you through the ins and outs of home-buying, and doing anything we can to make the experience a pleasant one. After all, this is going to be your home for many years to come!
Selling Your Home?
Get your home's value - our custom reports include accurate and up to date information.
Get Home Value